Hard work and a great horse aren't the only requirements to make it as a top level rider on the world equestrian stage. You need financial support as well. The United States Equestrian Team (USET) Foundation helps selected athletes achieve their goals by providing resources for the training, coaching, travel, competition and educational needs of athletes and horses in partnership with United States Equestrian (https://www.uset.org), the USA's equestrian governing body for horse sports.
On December 1, 2003, the USET created a nonprofit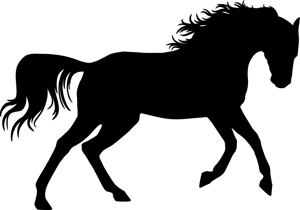 fundraising entity to support equestrian athletes, promote international excellence, and build for the future of equestrian sports in eight "High Performance" equestrian disciplines. These are:
• dressage;
• driving;
• endurance;
• eventing;
• jumping;
• reining;
• para-equestrian; and
• vaulting.
The program trains and supports athletes and horses to compete at the Olympics, World Championships, Pan American Games and other top international competitions. The High Performance programs provide support for world-class Olympic coaches, international competition and training grants, national training sessions and talent search programs to identify future elite equestrian athletes. In addition, dressage athletes with disabilities participate in Paralympic and World Championship competition.
The Foundation is funded through tax-deductible contributions primarily from individuals who want to support our country's international horses and athletes. The Foundation receives no direct or indirect government subsidy. Contributions made to the USET Foundation directly support the grants that the Foundation makes, covering approximately 50% of the High Performance program budget. Every dollar given brings U.S. athletes closer to victory in international competitions such as the Olympic, Pan American and World Equestrian Games.
You can learn more about the program and donation options at https://www.uset.org/