If you would like to make your barn more eco-friendly, here are some ideas about Classic Equine Equipment products that can help you can accomplish this:
1. Stall systems using the option of a High Density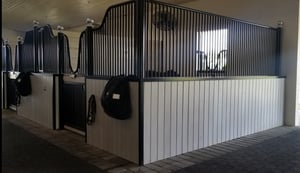 Polyethylene (HDPE) is a great way to use recycled products. HDPE primarily uses postconsumer plastic with a positive environmental impact to create long-lasting, no maintenance and weather resistant material. HDPE is UV resistant, easy to maintain and does not require staining. It is available in a variety of lengths and colors.
2. You can keep your horse comfortable in his stall while still being environmentally responsible by using Tru-Step Pavers, manufactured from recycled tire rubber. They are particularly useful in wash bays or other wet areas due to excellent self drainage and slip resistance.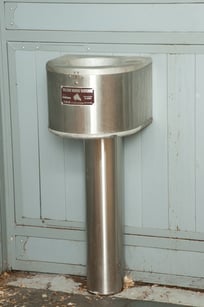 3. LockTuff Rubber Mats used in stalls are also environmentally friendly and are composed of premium recycled rubber materials. They are also great in wash bays and grooming areas, as well as a way to be mud-free outside in your high traffic areas around the barn.
4. To provide your horse with an abundant supply of fresh drinking water, use our automatic waterer. Your horse only drinks what he needs. No dirty buckets to dump and clean!
5. Use our corner mangers to feed your horse his ration of hay. This helps eliminate wasted hay that has been trampled into bedding or become contaminated with urine or manure.
Now you can purchase great products while helping to keep our Earth a little greener!