Safety is always a consideration when transporting your horse, but winter weather adds an extra challenge to trailering your horse. Consider these tips before starting out.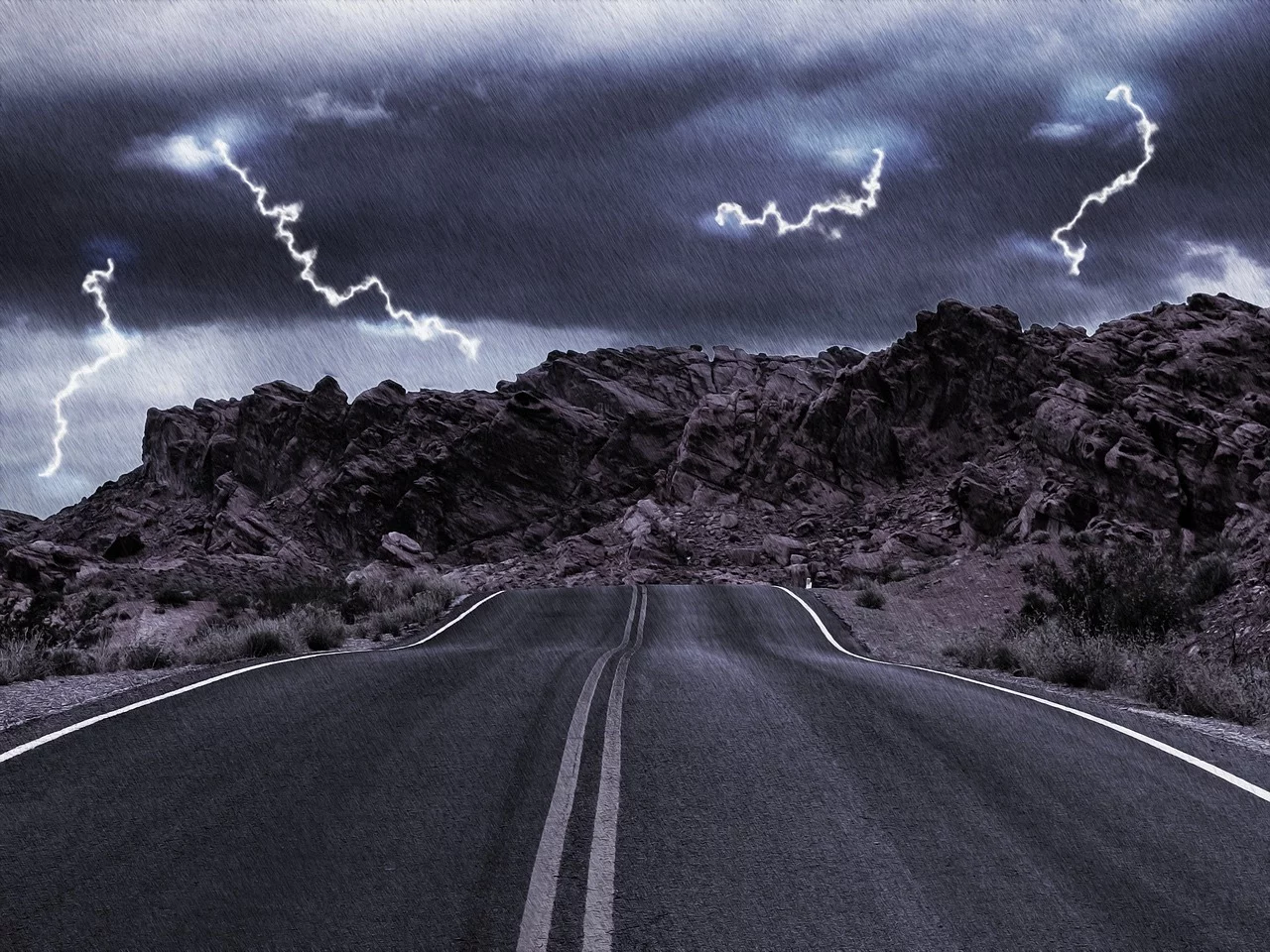 Check The Weather Along The Way
When scheduling your trip, closely monitor the weather along your route. If possible, get in touch with people at your destination for a sense of the road conditions that you may be dealing with. If weather conditions or road conditions are poor, then it may be safest if you reschedule your trip.
Check Tire Inflation
Making sure that the tires on your truck and trailer are properly inflated is always important, but it's particularly important in the winter. Cold winter temperatures can cause your tire pressure to deflate, so make it a point to carefully check the pressure of all of your tires, including the spare. In addition, don't forget to perform your standard pre-transport safety check of the hitch, the lights, the brakes, and other important points in your rig. While you're at it, check to make sure that you have supplies for roadside emergencies.
Bring Extra Feed and Water
Winter weather can change unexpectedly, and you are more likely to run into delays when transporting your horse during the winter. In case you run into conditions that delay you or force you to make an unplanned overnight stay, you will want to be sure that you will have enough feed and water for your horse.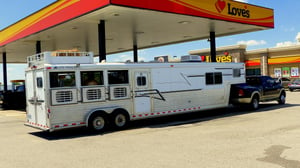 Open Trailer Windows
Though it might be tempting to close up your trailer to keep your horse warm, doing so is dangerous to his health and can result in the development of a fatal level of methane gas. Instead, be sure to open the horse trailer's windows to allow for plenty of ventilation. The increased ventilation will keep your horse's respiratory system healthier, too, especially on long trips.
Check Your Horse Regularly
When transporting your horse in truly cold temperatures, he will probably need a blanket to keep him comfortable during the ride. However, horses can also become overheated quickly, so be sure to bring along a few blankets of different weights. Check on your horse regularly to make sure that he stays comfortable.
Plan ahead of your trip to safely trailer your horse during the winter months.