Even if your horse has been trailered countless times, your first time trailering him alone and by yourself might be a challenge for both of you. Take a moment to see if you are both ready by knowing the answers to these questions.

Know Your Horse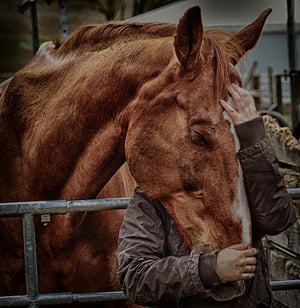 Are you comfortable loading your horse alone?
Are you comfortable unloading your horse alone?
Is your horse comfortable being the only horse in the trailer?
Know Your Truck
When was the last time your truck was serviced?
Do you have enough gas, oil, windshield washer fluid, etc.?
Battery charged?
Do all your lights work?
Know Your Trailer
When was the last time your trailer was inspected?
Are cables secure?
Are lights working?
Is hitch secure?
Know Your Route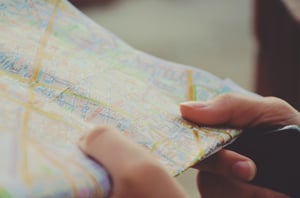 Have you mapped out the quickest and/or easiest route to get to your destination?
Do you have a navigation device?
Can you bring an old-fashioned paper map with you just in case?
Know Your Destination's Layout
Do you know where to park at your destination?
Do you know where the show office is?
Do you know where the stables are?
Know All the Weather
Check the weather along your route.
It may be sunny in Spokane with rain in Seattle, but if you are going over the Cascade Mountains to get there, you can run into a snow or ice storm at the higher elevations. There could be tornadoes forecast along your route in the Midwest or possible flooding in the South. - Make sure you are prepared for anything.
Know What to Do in case of an Emergency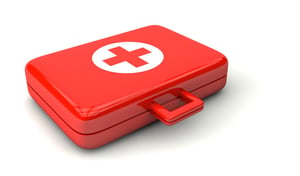 Bring a first aid kit for both you and your horse and know how to use it.
Can you unload/load your horse on the side of the road?
Consider getting a road-side assistance membership like AAA or USRider.
Always have your cell phone charged and with you.
Know Yourself
How comfortable are you about making this trip solo?
How far do you think you can comfortably and safely drive a trailer by yourself?
Remember that you'll have to drive back home – will you be up for it?
Trailering your horse solo can seem a bit daunting at first so start with short trips to build your confidence. With careful planning and some of patience, you and your horse will soon become seasoned travelers.