While it's only September, now is a good time to put together a list of things you want to do before winter rolls in. Here are a few ideas: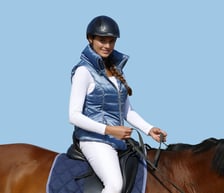 1.

If you plan to clip your horse for the winter, make sure your clippers are clean, sharp and in proper working condition.




2. Find all your winter blankets and make sure they still fit, are clean and are in good repair. If you use waterproof blankets, make sure to reapply waterproofing.




3. Fertilize your pastures for better grass grazing in the spring.




4. Buy as much hay, grain and shavings as you can afford and have room to store to avoid shortages.


5. Clean your horse trailer, make any needed repairs and decide how to best store it for the winter.
6.

Evaluate last year's mud problem areas. Add gravel,

stability grids

, or

stall mats to keep mud manageable this year.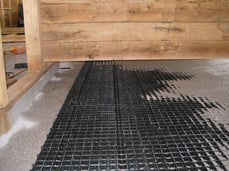 7. Set up a sacrifice area for turnout to keep pastures from turning into a muddy mess.
8. Schedule an appointment with your vet for fall shots. Include a dental exam.
9. Look at your farrier schedule and see if/when you want to remove your horse's shoes for the winter.
10. Look for fall sales at places like L.L.Bean and Lands' End or Eddie Bauer. They make great outdoor clothing that are perfect for at the barn or in the saddle.