There are some topics on horse safety that we feel are important enough to bring up every year. Fire survival is one of those topics. As horse owners, we should all know how to keep a fire from starting at our barn.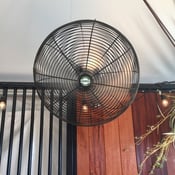 Some basics are:
-No smoking or use of combustible products EVER on barn property.
-Keep hay and shavings storage as far away from the barn as possible.
-Have electrical wiring regularly checked.
-Only use fans approved for barn use.
But no matter how we prepare, fires can happen. Here are some other tips to increase your barn's chances of surviving one:
-Build your barn with metal or masonry or at least consider a metal roof.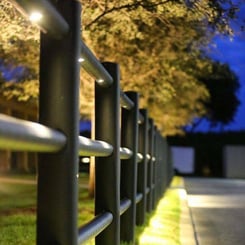 -Use steel, woven wire or electric fencing rather than wood.
-Keep pastures mowed and remove dead grass, trees and leaves.
-Establish a "defensible space" of at least 50 feet around your barn.
-Remove wooden picnic tables or patio furniture
-Use fire resistant plants for landscaping
-Avoid using wood products for arena footing or mud prevention.
And most importantly, be prepared in case a fire does occur:
-Have several fire extinguishers and know how to use them.
-Have a fire evacuation plan.
Prevention, planning and preparedness are important during every fire season.
Luckily, Classic Equine Equipment carries products such as electrical fencing and barn fans that can help prevent barn fires from starting or spreading.