Whether you are building a barn, doing a big renovation or just adding a few things, you can do a lot with barn accessories. Including, but not limited too automatic waterers, new barn fans or ultimate tack organization. Check out the products at Classic Equine Equipment for some great ideas.

When choosing stall accessories, there are three things you will want to compare when making your decision. Below are some tips to ensure that you get the best stall accessories to fit your needs.
Safety
The safety of stall accessories should be at the top of your list. You should only use stall accessories manufactured specifically for use with horses. Look for potential safety issues like sharp edges or protruding hooks, nails, or screws. If you have severe winters, ask about the likelihood of cracking or breaking in the cold.
If you are looking at barn lighting for a stall, then make sure that the light is fully enclosed by a cage or other protection to avoid it breaking or being struck by a horse. Most home-use fans are unsafe for barn use. Invest in electrical outlets that have heavy-duty cover plates to protect them from being accessed by a curious horse.
Durability
When you purchase stall accessories, you want them to last. One aspect of purchasing durable stall accessories is to buy those that are top quality. Classic Equine Equipment is known for manufacturing products made to last a lifetime.
When considering a product, ask about the warranty that is offered. For instance, the EquiFount Horse Waterer comes with a 5-year unconditional warranty. Having a strong warranty can save you money if your product were to break or malfunction.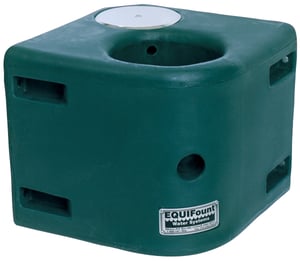 Price
The price of stall accessories will certainly affect your buying decisions. However, never let an item's price outweigh its safety or you may be spending what money you saved in vet bills instead. Spend your hard-earned money on quality products that will last instead of settling for a cheaper product that you may end up replacing sooner than expected.
When choosing stall accessories, doing your homework can definitely pay off. Make sure that the items you purchase are just right for what you want for you barn and your horse.